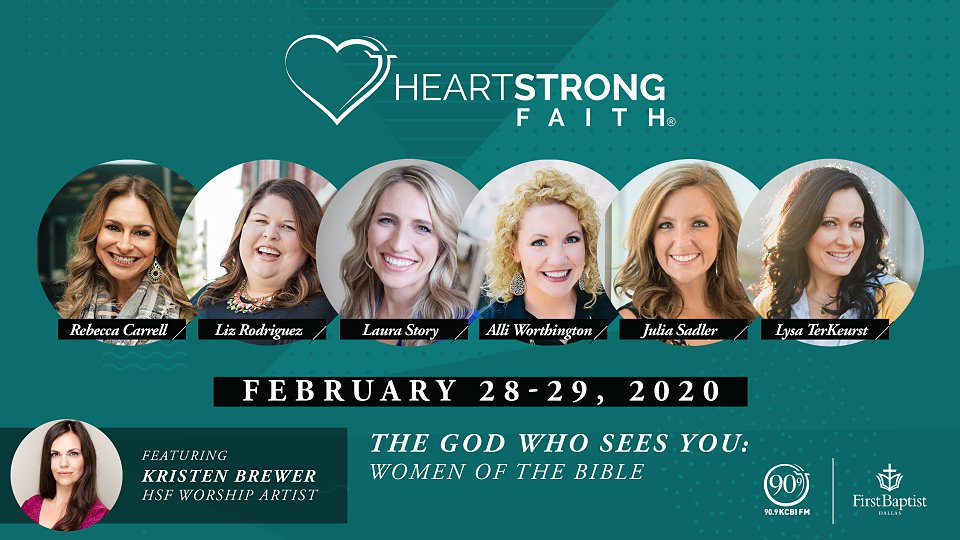 Feb 28-29 mark your calendars! LOTW women's ministry is planning to attend the conference at First Baptist Church in Dallas as a group. Click here for the conference website! The theme for this year is: "Seen" He Is the God Who Sees You" featuring original music about Biblical women with whose stories we can relate. This weekend conference will help you deepen your understanding of the Bible and strengthen your relationship with Christ through keynote speakers, the Seen Worship Band, and fun fellowship getting to know other LOTW women.
Ticket Sales and Other Details
You will be purchasing a section, not an assigned seat. LOTW ladies will be sitting together in Upper Balcony. Purchase your ticket directly from the conference here. An electronic ticket will be sent to your email. Be sure to also join the LOTW Women's Conference email list so we can keep you up to date as carpool, meeting locations, and other information becomes available.
Subscribe to LOTW Women's Conference Email List